The Splash Dogs were in Irvine, California, over the weekend, taking part in the first ever Pet-A-Palooza event. Among the splash dog pack were the likes of tiny in size but big in spirit Hotrod, a cute dock diving Doxie.
From the competition we viewed on Saturday, 16 October, 2010, Hotrod was the smallest dog in the water. While he did not jump very far he did seem to be having a great time.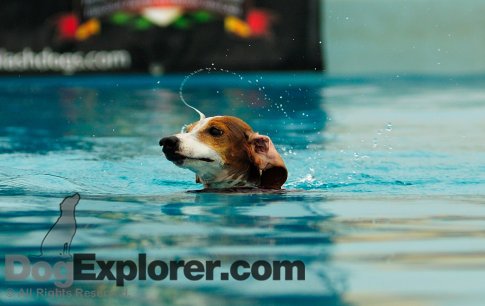 Unsurprisingly Labrador Retrievers were well represented along with a few examples of Shepherd breeds, a Golden retriever, Australian Shepherd, Border Collie, Pit Bulls and some mixed breed mutts if I heard correctly.

Click the picture of Hotrod to see the rest of our Splash Dog pictures and please also upload your own, we'd love to see them. You can discuss the great sport of Splash Dog aka Dock Dog Diving in our forum. We've got more pictures from Pet-A-Palooza to upload in our dog picture gallery and we may just cover the next big event in Nevada later this year. Woof out!
{mosloadposition endslug}