www.DogExplorer.com has opened a dedicated dog picture album for the people and dogs that use the Redondo Beach Dog Park in Southern California.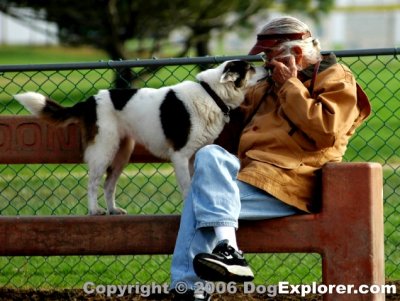 The new collection features 89 dog pictures taken during a recent visit to the park by DogExplorer's publisher.
The images range from quiet moments of pet owners and the dogs they love to action shots of furry creatures charging and playing in the expansive large dog off leash play area.
The gallery is available to all visitors free of charge and pop-up advertising. Dog owners may upload their own pictures to the album once they register (free) and login.
See all 89 dog pictures at this link: Redondo Beach Dog Park
Looking for premium dog food for your special friends? We have a great selection of Innova dog food, Canidae dog food, and other great dog foods for you to consider.
Please support DogExplorer.com with a subscription.
DogExplorer.com is always seeking the world's ugliest dog themed pictures of dogs.
It is also very important for you to please fill out our readership survey if you have not already done so. Please take a moment right now. Click here to fill out the survey.
Thank you!
Dog heartworm is a serious disease. Be sure your dog is safe with our sponsor's at home heartworm test kit.