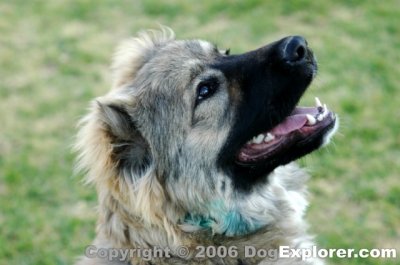 Dog fanciers, mark your calendar because the 2011 Summerfest All Breed Dog Show is back in Ventura, July 7th through the 10th. The big annual event is held at the Ventura County Fairgrounds.
While parking in the Fairground lot requires payment, admission to the event is free. What's to do and see at Summerfest 2011? Lots. Thanks to the warm weather this is typically the best attended of the two annual dog shows, the other being the aptly named Winterfest.
That means at Summerfest you will see far greater numbers of interesting and innovate pet supply vendors offering unique and innovate products and services. Look for a wide range of dog food company representatives, custom leash and collar designers, premium and often organic, and, or, human grade pet treats, shirts, artwork, dog photographers and more.

Since this show caters to dog fanciers, breeders and those that compete for confirmation and obedience, there are even vendors offering a variety of services to collect, um, shall we say, DNA, and save it for future use. At least there were in years past. As we go to press we are unable to locate a comprehensive listing of pet supply vendors online but based on years of attendance, it is safe to predict that the offerings will be many.
The Facts:
When: July 7 – 10, 2011
Friday – Sunday 8AM – 5PM
Note: Specialty Shows on 7/6, 8AM – 5PM
07/07/11 (Thursday) Cocker Spaniel Club of So. Cal.
07/07/11 (Thursday) Standard Schnauzer Club of America
07/07/11 (Thursday) Chinese Crested Club of Greater Los Angeles
07/07/11 (Thursday – AM) Poodle Club of So. Cal.
07/07/11 (Thursday – PM) Poodle Club of So. Cal.
07/07/11 (Thursday) Belgian Tervuren Club of So. Cal.
07/08/11 (Friday) Channel City Kennel Club
07/09/11 (Saturday) Santa Maria Kennel Club
07/10/11 (Sunday) Ventura County Dog Fanciers Association
Where: Ventura County Fairgrounds
How much: Free Admission (but parking in the lot costs $)
Contact: Lorraine Ebdon (805) 643-6331
Parking: Paid parking is available in the lot or some free parking can be found on adjacent streets.
Here is a Google map showing the location (a new window will open): Ventura County Fairgrounds
If you see someone there wearing a DogExplorer shirt stop us and say hi! We always look forward to meeting folks from our Ventura County "pack."
{mosloadposition endslug}