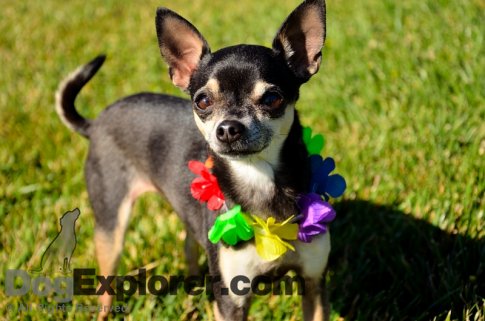 Aloha! Are you planning to attend the 2011 Pooch Parade benefiting Ventura's Canine Adoption and Rescue League (CARL) dog rescue? Yes? No? Maybe? Well for those that said yes or maybe, here is another reason to be there and to come say hello to DogExplorer's pack.
While supplies last, if you "like" the DogExplorer Facebook page (click those words or see the little box on the left side of this page) and come to our booth at the Pooch Parade, you will get a free simple dog training DVD which includes some cool tricks and fun games you can teach and demonstrate with your dog. These will go on a first come first served basis and supplies are limited. So be sure to like our Facebook page and stop by our booth early in the day on Sunday, July 24, 2011, if you want one of the free simple dog training DVDs. These won't be mailed out so please don't ask for one if you are not attending the 2011 Ventura Pooch Parade. Thank you for your understanding.
Here is a Google map showing the Pooch Parade location (a new window will open): San Buenaventura State Beach Park
For more information please visit the official Pooch Parade website (a new window will open): Pooch Parade
To learn more about Ventura County dog rescue CARL please visit their website (a new window will open): CARL
Remember to look for DogExplorer's Pooch Parade booth to collect your free dog training DVD (if you followed the steps above and while supplies last). Like the cute Chihuahua above we will be sporting an "Island" explorer theme at the booth and "on" the pack. Aloha!
PS: Here is a fun video about CARL produced by some gifted young people at CAPS4Kids in Ventura County. We hope you enjoy it.
{mosloadposition endslug}