Do you love Chihuahuas? How about cats? How about really funny and cute pictures of Chihuahuas and Cats? Well this funny dog picture is for you then. Check out this cute little, almost tiny Chihuahua, as she meets a young tabby kitty cat for the first time.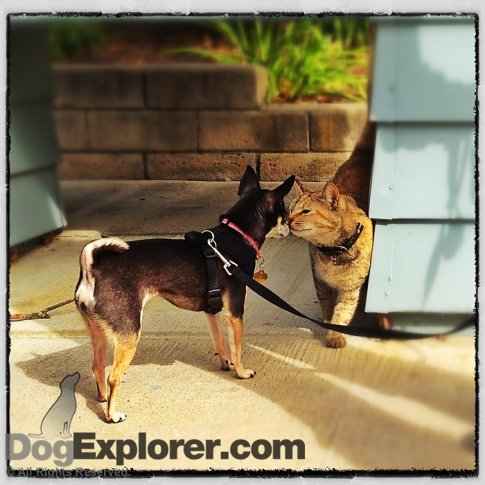 This Chihuahua is not exactly a fan of other animals, especially other dogs says her owner, but she does have a warm furry soft spot for some cats. This cat seems to have some of the right stuff to win her heart.
Maybe. Click the "Read more…" text below to see the next cute Chihuahua picture. While the kitty seems just as interested, has our dog's interest cooled?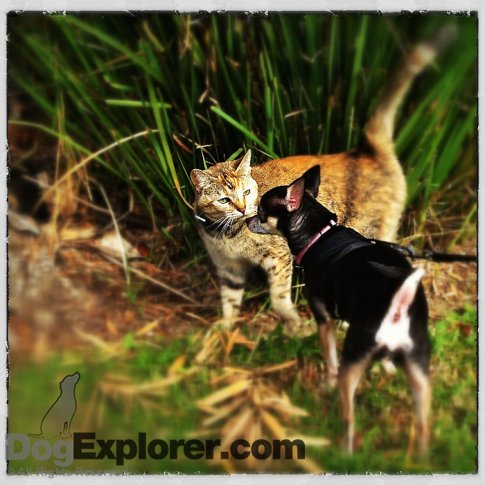 {mosloadposition endslug}