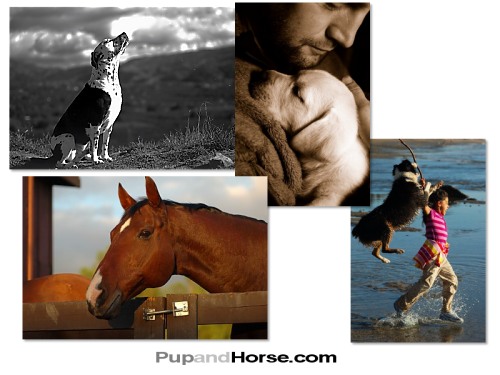 We're a little wild. You too? Thought so. That's why you love animals. Their wild speaks to the wild in you.
The natural beauty of wilderness beats in the hearts of our beloved pets. And animal lovers thrive dancing to that primal tune.
Our approach at PupAndHorse.com captures the very wild quality that calls each of us to our animals. Pet portrait photography, high definition video, advertising and editorial commissions all echo the ancient call to the wild within.
Visit us for samples and ask for a quote today. We're wild. But housebroken.
PupAndHorse.com – Pet Portrait services worldwide but based in Ventura County, California, local to Los Angeles, Camarillo, Channel Islands, Ojai, Oxnard, Simi Valley, Thousand Oaks, Ventura, Westlake Village, Carpinteria, Goleta, Montecito, Santa Barbara, Agoura, Bel Air, Beverly Hills, Brentwood, Burbank, Century City, Glendale, Hidden Hills, Hollywood, Malibu, Manhattan Beach, Pasadena, Redondo Beach, Santa Monica, Sherman Oaks, Van Nuys, Westwood, Woodland Hills.