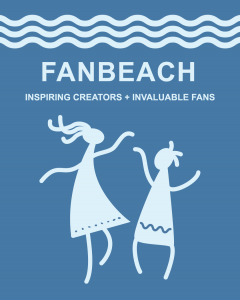 Crowdfunding News: DogExplorer.com has joined the pack of animal influencers and dog creators at FanBeach.com, the ultimate crowdfunding site for creators. Coinciding with the launch of its Instagram account and refreshed branding on YouTube, website and Twitter, the 14-year-old-site features original photography and videos for dog lovers who care about the planet and enjoy exploring nature with their dogs.
The FanBeach approach to crowdfunding is called fan funding which fit the needs of DogExplorer perfectly. It allows busy creators of all kinds, not just animal influencers, to increase their earnings without increasing their workload.
Another benefit with FanBeach is our fans can support us either with a monthly subscription or a one time tip and they get to decide!
DogExplorer is in good company as a small but impressive pack of dog creators are already in the FanBeach animal influencer "tribe." A declared "no hate zone," the crowdfunding platform has a friendly tone which welcomes any creator producing eligible content from YouTubers and Instagrammers to filmmakers, musicians and podcasters. From a business standpoint, the industry-leading affiliate marketing program also delivers great value to an independent publisher/creator like us.
At DogExplorer we want to launch several content initiatives involving adventure travel video production and dog rescue/pet adoption advocacy. Sponsorships and advertising revenue are too unpredictable to support these efforts alone which is where the fan funding approach to crowdfunding comes in.
If you'd like to support DogExplorer's mission of Adopt, Adore and Adventure, please click on the image and make any contribution you can afford. Any amount helps no matter how small. Thank you!

Disclaimer: DogExplorer has an affiliate relationship with FanBeach. If you join or make a purchase through one of our links we may earn a commission but it will not cost you anything.